0 Comments »
Hi guys,i just saw a new update from Orkut.
It goes simple..when ever you hover(place your mouse) on any of you frnd's image,it shows you the complete name of that person.
Although its not that important for some people..but google is trying hard to add all new features to its customers.
Here's the pic of the view..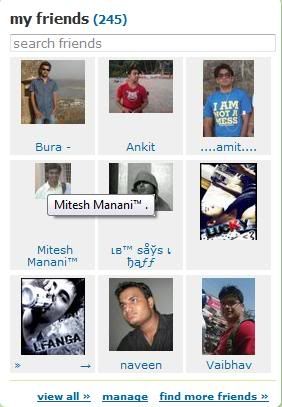 K33p Visiting for more Updates..
Ch33Rs
S@nchit